OUR STORY
Ecom Business Solutions, formerly known as Ecom Folders, began in Memphis, Tennessee in 2002. Having been associated with the manufacturing industry, the staff of Ecom Folders realized the need to establish precedence in the filing industry by providing our customers with the best quality made office-filing products in the industry.
When purchasing merchandise, you have three options to choose from:

You can purchase cheaper made products at a lower price.
You can get quality products at a higher price.
You have to pay the cost of getting the merchandise to you.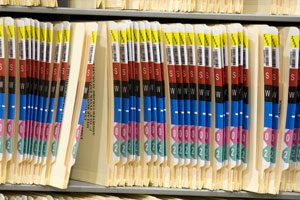 Seldom do you get top quality merchandise, at the lower price, and have it delivered to you freight free. Ecom Business Solutions gives you that combination.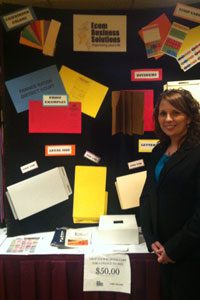 Please look through our website and compare our prices with your existing suppliers. If you should find a price that's lower, give us a call and we will meet or beat the price.
We welcome the opportunity to custom design a folder just for your business, complete with printing and dividers installed.

In 2007 Ecom Folders moved to Kosciusko, Mississippi to be close to one of our vendors. This gives us the opportunity to actually put our hands on your filing products to insure top quality. Then in 2012, we restructured due to our ever expanding product line. Our new name became Ecom Business Solutions which more accurately reflects our ability to provide our customers with a full line of business solutions, much more then just folders.

Should you have questions concerning our website please contact our staff of qualified, well-trained, customer service personnel. We welcome your call and take pride in one on one personal service. We'll even call you by your first name, because we realize the importance of relationships.
Ecom Business Solutions is here to help you organize your office, home and life. We welcome the opportunity to serve you.
Again, thank you for visiting our website. We look forward to building a long standing working partnership with you and your business.

Sincerely,
Ecom Business Solutions